By midsummer, the temperature has soared past warm and is hovering around, "I'm melting" territory. While hot doesn't mean the same thing everywhere, each of these climates produces its own set of beauty woes.
Stay gorgeous no matter how gross the weather gets with Flower Mound Soap Works! By combining soap making traditions with modern techniques, Flower Mound Soap Works offers a delightful range of bright, beautiful and vibrant soaps that will have you looking forward to your next shower.
With an inherent talent for blending and creating soothing soap and body products, Flower Mound Soap Works was born from a hobby that got out of hand. A crafter by nature, Abby took to making soap for herself, and eventually friends and family. The perfect fit between chemistry and artistry, her obsession really took off.
Opening her business under a name that pays homage to her home of Flower Mound, Texas, Abby expanded her products from soap to bath bombs, lotion and body care. Delighting customers daily, Flower Mound Soap Works believes in the magic of scents!
Are you sweatin' it out this summer? Ditch the dry skin and discover the benefits of these must-haves from Flower Mound Soap Works: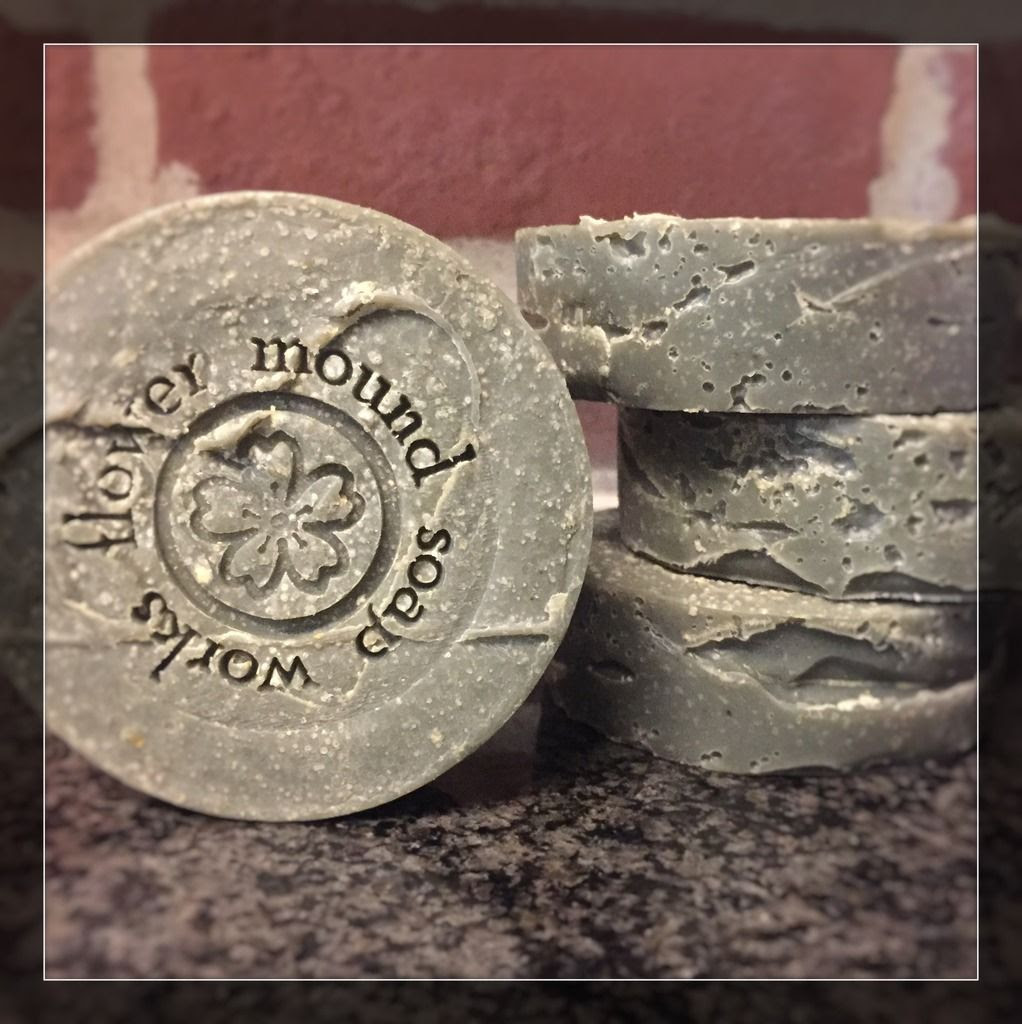 Ugly Soap ($10.95):  Humidity is here – we all know what that means. Sweaty, clogged pores, melting makeup and breakouts. Protect your skin from being engulfed in the heat of summer with Ugly Soap! Jam-packed with everything you need for a gorgeous complexion, this soothing soap has activated charcoal and French green clay to help clear out those pores.
With tea tree oil to disinfect, oatmeal and aloe vera powder to gently exfoliate and soothe, and sea buckthorne oil nourish your skin, you'll be set for a summer of showing off that sexy skin.
Morning Joe ($8.95): Wake up craving a sudsy shower experience every morning with this rejuvenating soap! With invigorating real coffee grounds to awaken the skin and spiced with vanilla, nutmeg, cinnamon and cloves, Morning Joe will rival your favorite latte. Not just for the shower, you can keep a bar in the kitchen! The scrubbing power of the coffee grounds and warm scent will neutralize any kitchen odors that may linger on your hands after preparing your favorite meal.
Black Sea ($8.95): Stuck on what to get dad for Father's Day? Fill pop's shower with the airy, balanced notes of this Black Sea soap! With sweet, yet salty oceanic accords that combine with an undercurrent of amber and vanilla, this hearty, earthy soap will be the right choice for the man in your life. You've found a gift for your favorite dude, but what about man's best friend? Pamper your pooch with Puppy Love! ($10.95) Spend more time outdoors, enjoying the dog park and playing in the dirty backyard without worrying about your skin or your furry friend!
Lion Balm ($15.95): The sun in shining, get outside and flex those muscles – but don't forget to treat them right with Lion Balm, an all natural muscle rub! Sore muscles, achy joints, bruises…you name it, this miracle balm will help with what ails you.
Look sexy even when it's sweltering outside with the all natural, nourishing soaps from Flower Mound Soap Works!
Searching for soft skin this summer? Visit https://www.flowermoundsoapworks.com or https://www.etsy.com/shop/FlowerMoundSoapWorks to purchase these beautifully scented soaps.
ABOUT FLOWER MOUND SOAP WORKS
Your new home for luxury soap and body products that marry the decadent scents of nature with a hint of chemistry, Flower Mound Soap Works will
have you looking forward to your next shower. Dedicated to hand-crafting the perfect bar of soap, muscle rub and bath bomb, these collections bring back the healing magic of scent for soothing, supple skin.
Follow Flower Mound Soap Works: